It is possible to offer tiered pricing for each product in your Ecwid store based on quantity. For example, a product costs $10, but if you buy five items, the price will be $9 each.
Discount prices are shown on the product details in the storefront and discounts are applied immediately as soon as the quantity added to the cart changes.
Setting up bulk discount pricing
To set up the bulk discount pricing:
Go to your Ecwid Control Panel → Catalog → Products.
Open the product you want to edit.
Click the arrow in the circle next to the price: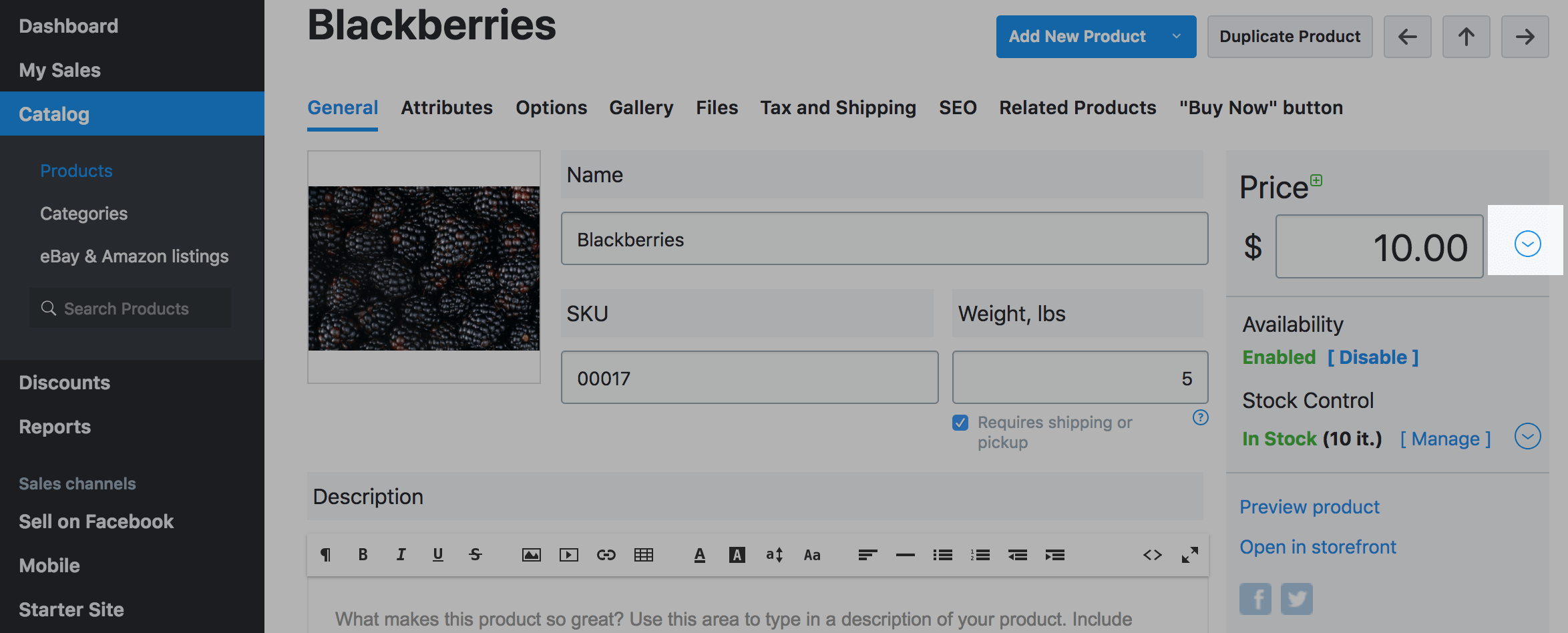 You will see the advanced pricing options including the bulk pricing settings: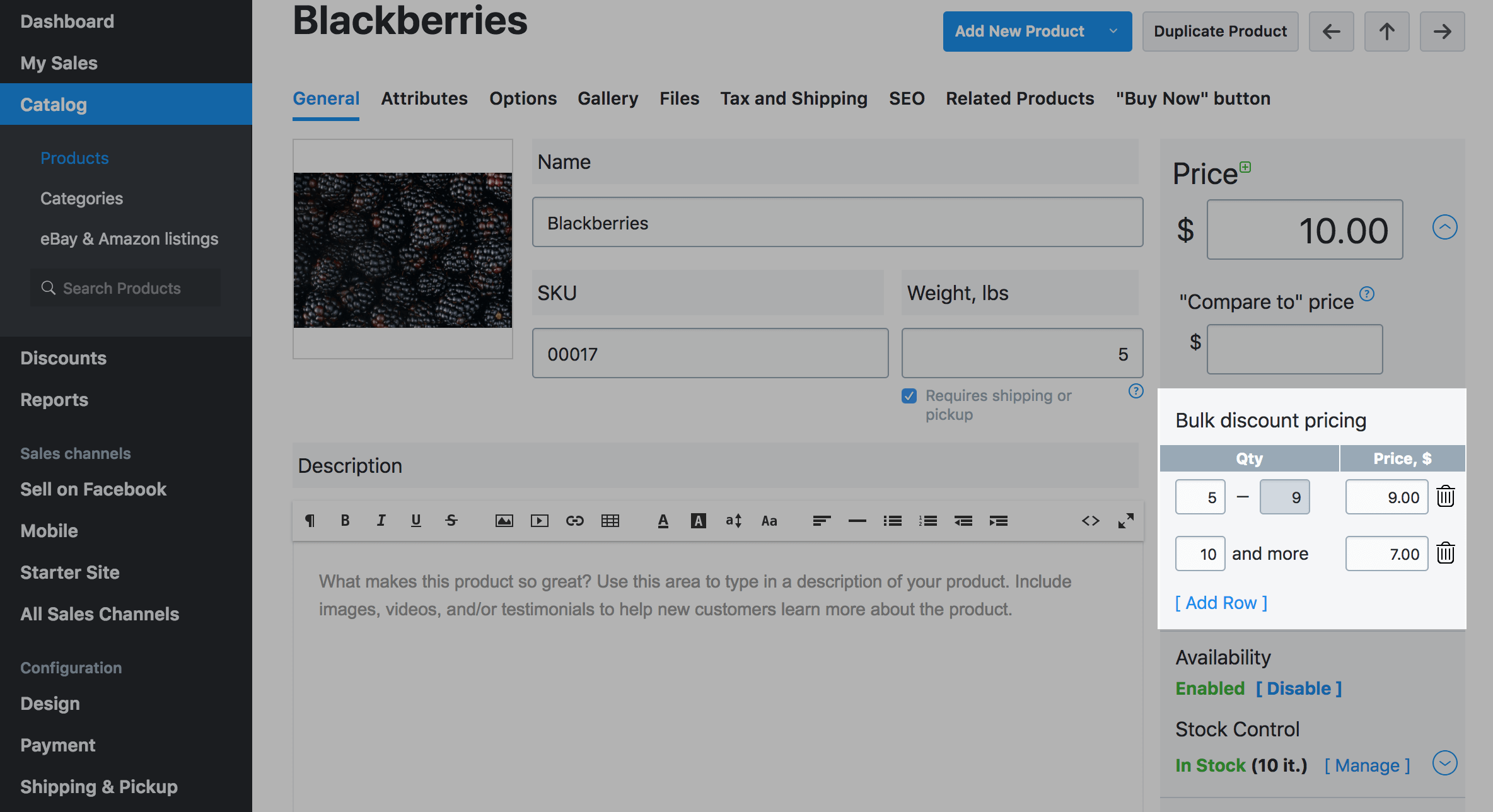 Enter the quantities and the prices for each item.
Save the changes.
Repeat these steps with other products that you'd like to sell with quantity discounts.
Showing quantity discounts
After you add volume discounts to your products, make sure that Wholesale prices are among the sidebar items that you've chosen to display on your product pages:
Go to Ecwid Control Panel → Design;
Scroll to Sidebar section;
Place a checkmark next to the Wholesale prices item.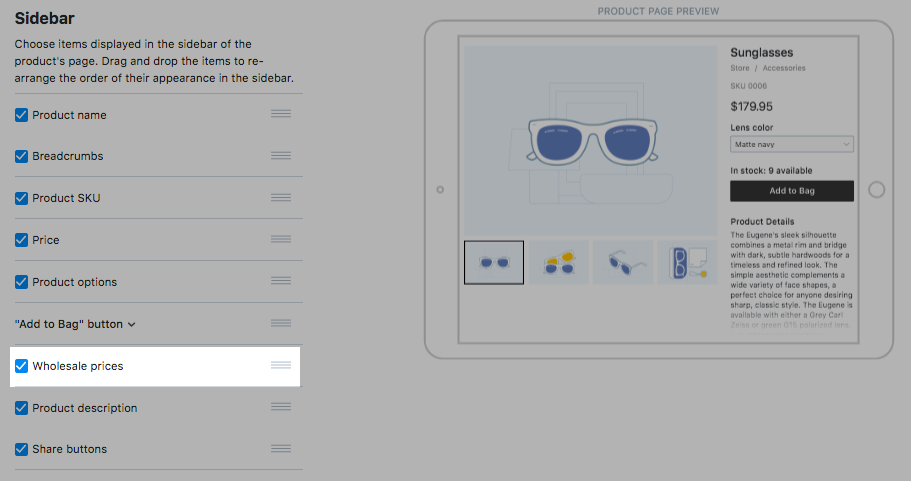 On the product page your customers will see a note explaining the bulk discounts and showing the discounted prices depending on the number of items bought: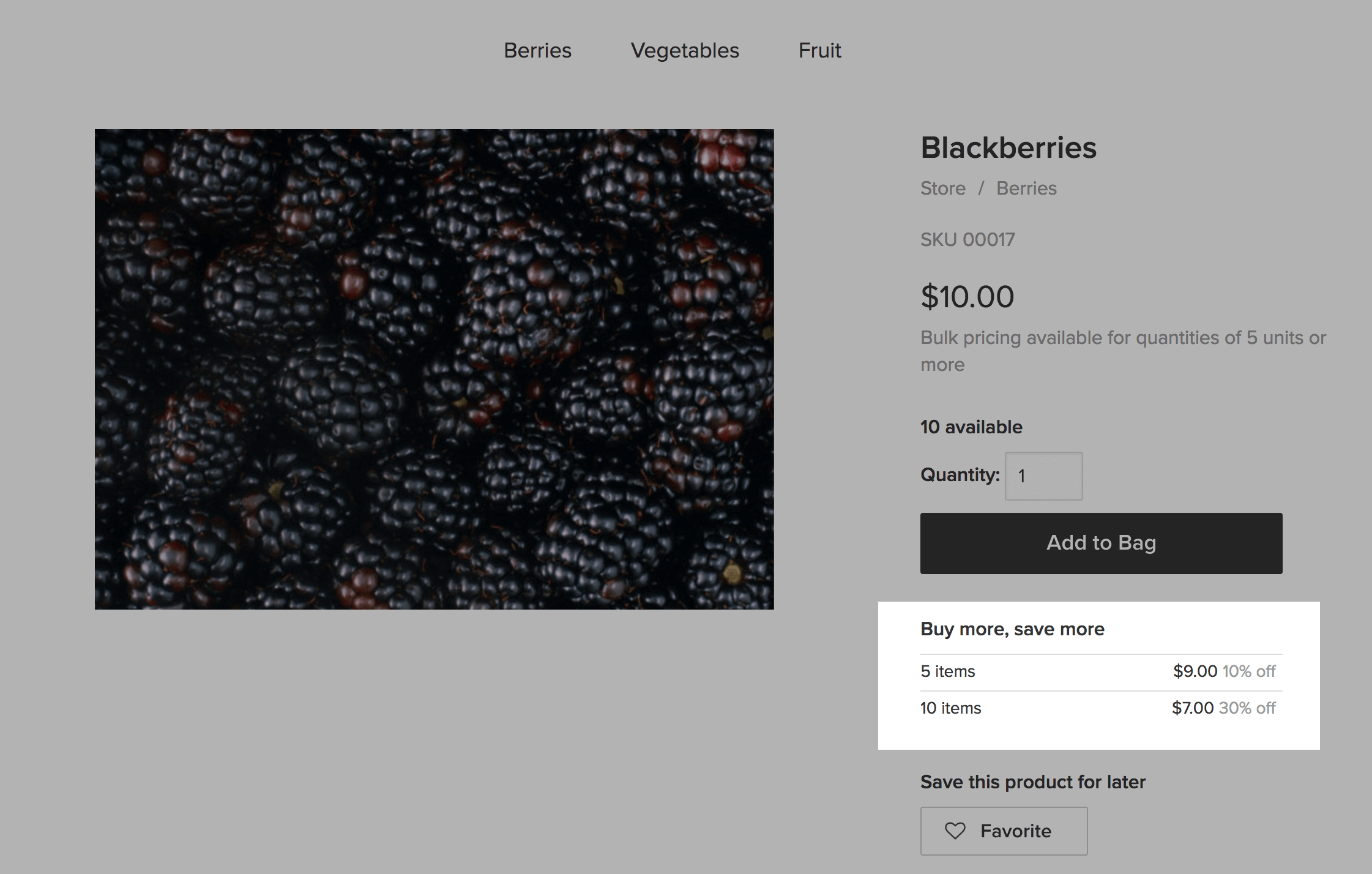 ​How bulk discount pricing works with options
If you use product options, a few different selections of options for one product in cart will still be considered one product. So it is possible to mix and match and get the volume discount for that purchase. For example, you have a bulk discount starting from 5 items and have green, blue and yellow t-shirts. In this case, a customer can add two blue t-shirts, one green and one yellow and get the bulk discount price.
Variations may have separate prices and separate wholesale pricing, so a customer will need to add to cart several items of the same variation to get a discount.